Organization
Major functions of our Production Department
We are attempting to become the ideal assembly factory.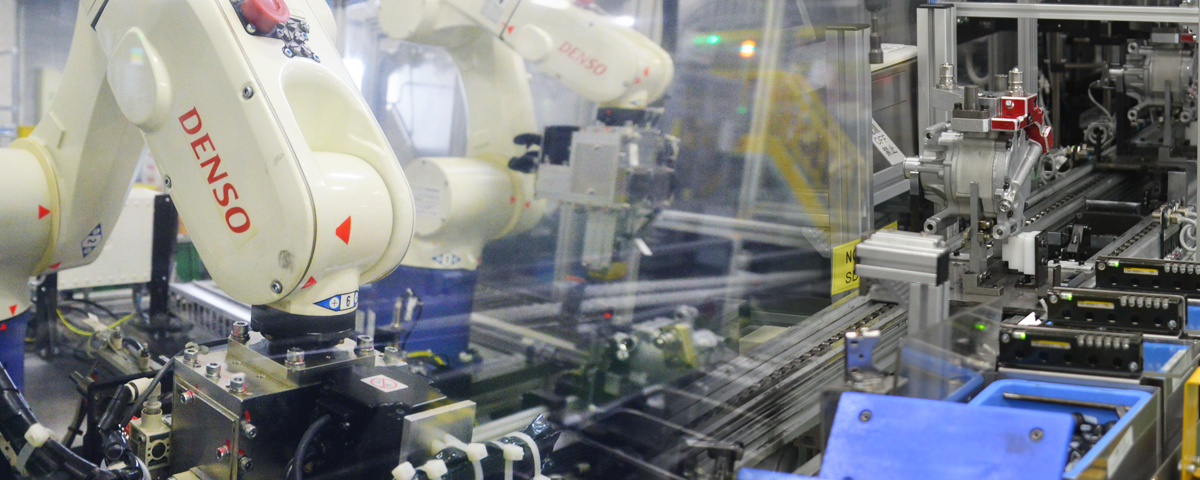 Our production lines, in which we take pride, evolve with our activities based
on the Toyota Production System (TPS)
and automation. We, the Production Department, incorporate PDCA
and pursue continuous improvement with mottos such as "zero loss in production," and "a comfortable work place for all."
We make use of highly reliable equipment with easy lines to operate and pursue failure-prevention measures at all times. This increases the quality and efficiency of the production line while at the same time making it worker-friendly. This kind of assembly factory should and always will be our goal.
> Preparation when launching new products
> Assembly and packaging
> Creating and maintaining standard production procedures
> Analysis of quality control data and improvement
> Maintenance of equipment and tools
> Receiving, in-house, and final inspection
Major functions of our Quality Assurance Department
Achieving customer satisfaction; our ultimate goal
We periodically conduct receiving inspections to guarantee the source and quality of finished products. We also perform quality-assurance activities such as production line audits. With these activities, we attempt to achieve our ultimate goal: 100% customer satisfaction.
> Preparing for the production of New Products
and verifying their quality
> Creating and maintaining the QC process chart/inspection method
> Analysis of customer satisfaction reports
and recommendation for improvements
> Requesting process changes and concessions, waivers and promoting measurement management
> To confirm corrective actions and preventive actions
> Receiving/in-process/final inspection and regular inspection
> Dealing with non-conforming products
Major functions of our Production Technology Department
Our production plan for the future is, above all, creative.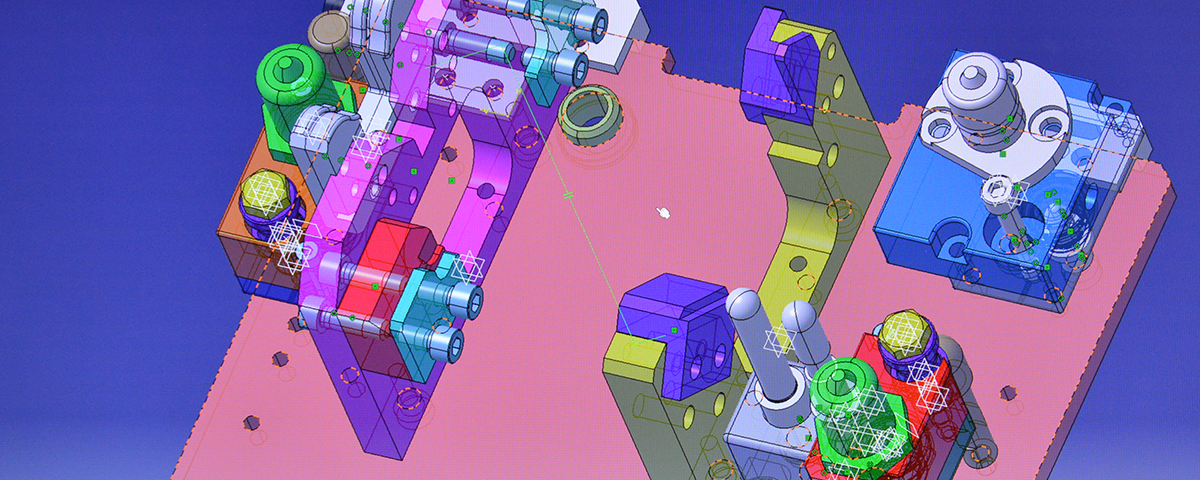 By using state-of-the-art production technology, our production line is constantly evolving.
We analyze the cause and mechanism of any and all possible failures during the production process and adopt methods such as FMEA (Failure Mode and Effect Analysis) to improve results, thus reducing any impact on our customers.
> Managing mass production facilities, Preparation
for process change
> Creating and maintaining the process-control chart
> Developing new production technologies
and preparing for production
> Improving the production system
Ideas/viewpoints
of production line construction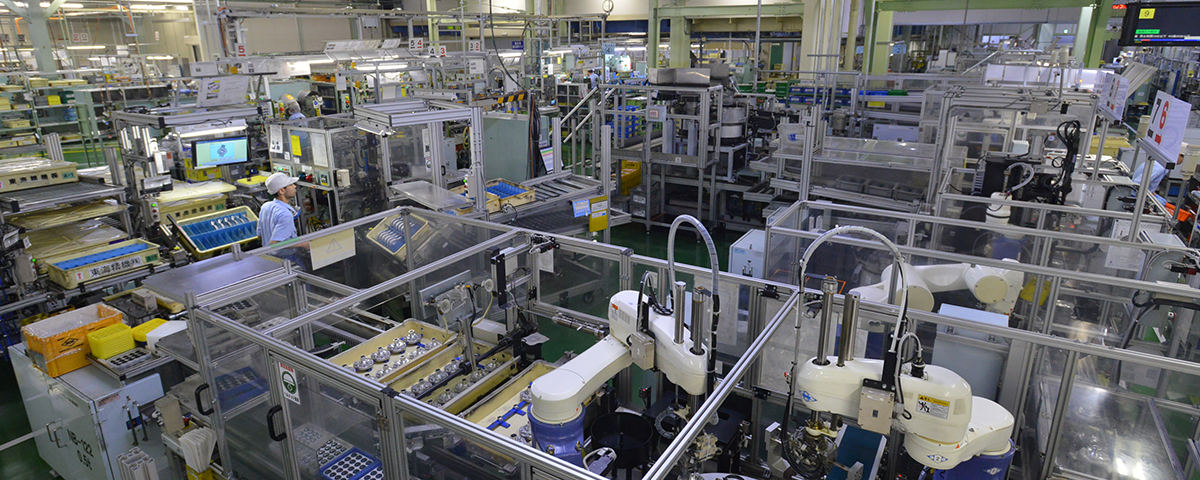 Making the production line shorter upon reexamination
We have conducted a substantial review of the existing facilities, cut down the number of processes and redesigned the total length of the production lines to make it shorter.
We will rebuild the production lines with better efficiency.
A thorough pursuit of automation
by using robots.
In pursuit of expanding automation, we use all-purpose robots in accordance with each process's specific function.
Our Operation Control Panel incorporates industry standard products/parts.
We use industry standard products/parts for smooth operation and remodeling
Active promotion of modernization
in a digital age
We promote digitization by adopting technology such as 3D-CAD, attempting always to avoid any trouble while at the same time sharing past mistakes, thus reducing the number of manufacturing errors, even to zero in many cases.
Major functions of our Production Management Department
Production management to deal
with change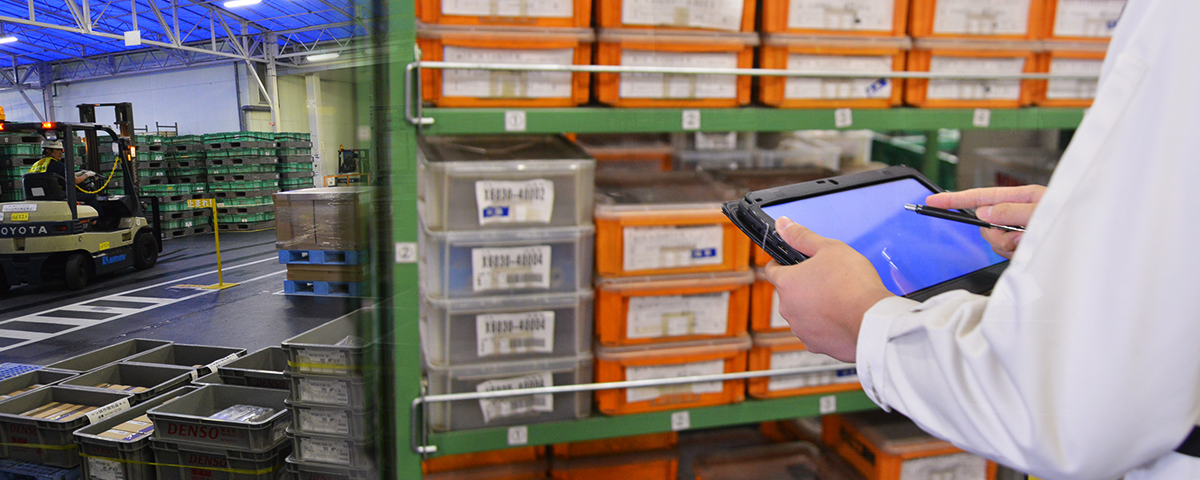 We place orders, manage delivery dates, and set production schedules based
on information provided by the customer online and make sure to deliver by the agreed due date. To deal flexibly with the drastic changes in demand caused
by globalization and the growing diversity
of the market, we have established an advanced production management system.
> Setting up a production schedule and managing progress
> Receiving inspections of the procured material
> Production instruction
and delivery management
> Evaluation and determination of suppliers
Major functions of our General Affairs Department
We support Nabari's employees
and its manufacturing.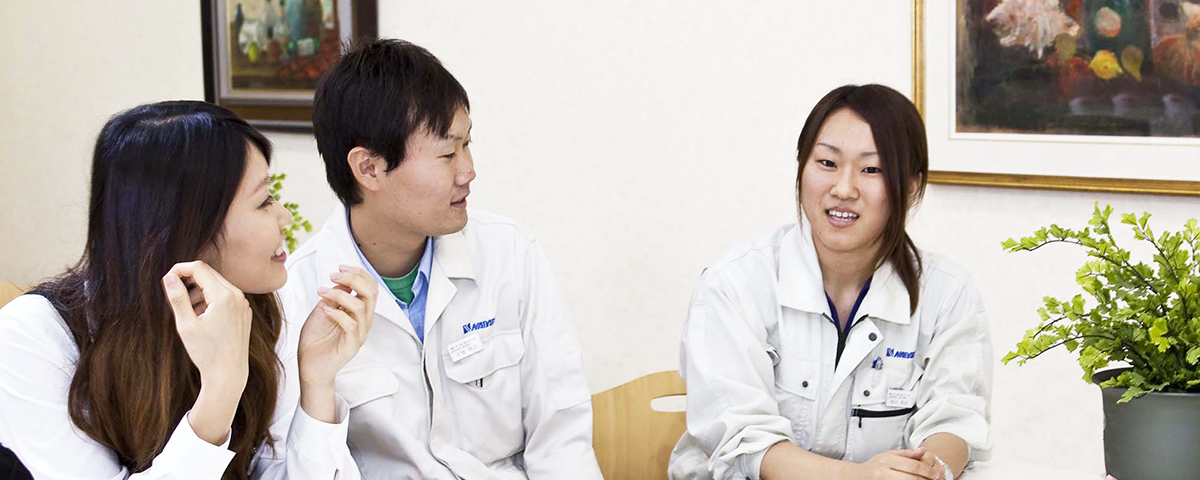 We improve safety, health and the work environment and promote development of human resources, our company's greatest strength, so that our employees will work in a better work environment with better conditions and benefits.
> Human resources and general affairs
> Training of new employees and management of training outside the company
> Achieving a safer, healthier, and better work environment
> Out-sourcing of industrial waste removal, etc.