Manufacturing
the NABARI way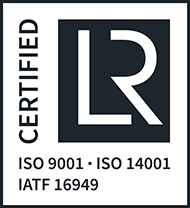 We are a company with world-class assembly technology.
Acquired TS16949 certification in 2007.
Throughout assembly, we continue to seek better quality, cost control, delivery and safety
in a constant effort to achieve zero loss
in every aspect.
In doing so, we aim to add new value and become a future-oriented company.

Zero loss in production
We seek improvement every day, towards 0.00
We are continually striving to improve value, strengthen productivity, and achieve zero loss.
Our advanced production system creates different products simultaneously.

There are a wide variety of compressors on the market, several thousands of them, to suit a wide variety of vehicle needs. For the consistent and efficient assembly of this wide variety
of compressors, we established a production system. As we consider processing efficiency, cost, delivery date and quality, we produce a wide variety of different products in large quantity with one production line. Advanced production systems make zero loss in production possible. We make sure to fulfill our customers' requests of the highest possible quality at the lowest possible cost.
We have developed our own technologies based on the Toyota Production System (TPS).

Our efforts towards zero loss in production

Our everyday activities aim to eliminate manufacturing defects
We acquired ISO/TS 16949, the quality assurance certification in the auto industry,
far exceeding the requirements of ISO 9001, in 2007.
TS is now becoming the Industry Standard for Tier 1 primary suppliers in the auto industry.
As a Tier 3 company, we are equally certified to supply globally competitive products
for auto manufacturers throughout the world.
With the QMS:ISO 9001/TS16949 certified company structure, we aim for zero quality loss and constant quality improvement for the highest customer satisfaction.
We take pride in quality. We are confident about the value of our company's products.

In order to provide high quality products for auto manufacturers,
our assembly line is supported by automation and thorough production management.
Even slight compromises cannot be allowed in making products such as ours,
which will be used in vehicles that carry people's lives.
The highest-level safety and quality is therefore required for production where even a single defect cannot be allowed in the 2 to 3 million products that are manufactured annually.
To achieve this, it is necessary to prepare our leading-edge environment with high quality and safety on our assembly lines.
Everything is devised for higher customer satisfaction.

Our efforts to improve quality

We recycle, always keeping society in mind
and aim to be rooted in the community.
Pursuing zero emission with our EMS: ISO14001 framework.
We recycle, always keeping society in mind.

We believe it is the mission of 21st century companies in the process of manufacturing
to reduce loss and waste and to use resources more efficiently. In order to provide clean
and safe products for humans and the environment in which they thrive, we pursue eco-friendly activities at every step of our production.
Our environmental policy
1. We try not to waste any resources or energy and make products with less environmentally hazardous substances in our car air-conditioning compressor parts manufacturing.
2. We comply with the state and regional environment-related regulations and requirements and try to maintain or improve the environment by setting our own criteria when possible.
3. To continuously improve our environmental performance and promote the protection
of the environment, including prevention of pollution. We set environmental goals such as energy saving and waste reduction and reexamine them regularly.
4. We try to be in environmental harmony together with the local community and enhance communication.
5. We provide all of our employees with environmental education to keep everyone informed and train them to value the environment.
This policy is accessible to the stakeholders.
Applicable scope of the environmental management system
a) We consider both external and internal environment-related issues.
b) We establish rules to comply with the requirements from the government,
local public authorities and our customers.
c) Companies to which the environmental management system is applied and their addresses
Nabari Manufacturing Co., Ltd. (Head Office/Factory) 25-1, Hitotsuda, Kyowamachi, Obu City, Aichi Prefecture
Nabari Manufacturing Co., Ltd. (Konoyama Factory) 9-65 Besso, Kyowamachi, Obu City, Aichi Prefecture
Nabari Engineering Co., Ltd. 25-1, Hitotsuda, Kyowamachi, Obu City, Aichi Prefecture
d) To provide compressor manufacturing and packing service of relevant equipment
e) The environmental management system is applied to those who work in association with our manufacturing activities
Zero emission

Our efforts towards zero environmental load

We have achieved an accident-free record of 8.8 million hours → our new goal is to increase
that to 10 million hours
For an automobile, which can be called the essence of technology, pursuit of technology
is a high-priority but the top priority is human life and safety.
As we are in charge of assembly of automobile parts, we pursue safety by "providing safe products" and "making sure we work safely".
Safety in everything
We aim to develop an environment where all employees can work safely. We are all reminded and conscious about safety to create a workplace where all can work with ease.
Our challenge is to continue maintaining the accident-free record we have kept for the past 23 years and to make sure we will always be eco-friendly.

改善ロスゼロへの挑戦
人も企業も常に成長を続ける存在です。その成長を支えるのは、常に、より良い方向へと物事を「改善」していく姿勢と行動力だと、私たちは考えます。日々の業務に常に問題意識を持って臨み、どんな些細な疑問も見逃さないこと。それが、セクション全体の改善意識の土台となり、さらに部署や立場の垣根を超えた全社一丸となっての改善ロスゼロへの挑戦へと広がり、お客様の利益に寄与できる製品製造へと繋がっていくことを確信しています。

現状を知る、自分を知る
より的確で効果的な改善を推進するためには、現状を的確に把握することが必要です。改善ロスゼロへの挑戦は、一人ひとりが自身の業務に対し責任を全うできてこそ実現できるもの。現状を的確に分析し、自分を顧みる謙虚な気持ちで臨むことで、本当に役立つ改善を実行しています。

Individual sections cooperate with each other
to prove worthy of the customers trust.
A single car has 20,000 to 30,000 parts, counting every part down to the smallest screws and not even one of them can be left out. Sections in charge of the design of the production line, process flow, quality assurance, inventory management, logistics, work on the shop floor, etc.
all cooperate and exercise our integrated organizational strength to prove worthy of the customers trust.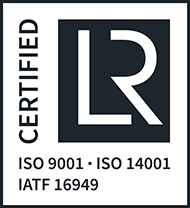 Highly trusted assembly technology
Assembly
There are thousands of kinds
of compressors used to create
a comfortable environment inside cars
and very high-level technology is required for their assembly.
At Nabari, we satisfy the demand
of auto manufacturers all over the world by having built our own production system where one production line can manufacture a wide variety of different products in large quantity and by improving our production process every day.
Ultra-precision cutting
Machining
To meet customers' needs,
we developed a technology to cut out parts with complicated shapes and created a work environment where we can actively utilize this cutting technology.
We made it possible to manufacture high quality products with low cost
and in a short period of time through our integrated system of production from cutting parts to finishing the product.
We achieve micron-level dimensional accuracy with our high quality processing technology
and provide customers with highly reliable products.