We are attempting to become the ideal assembly factory.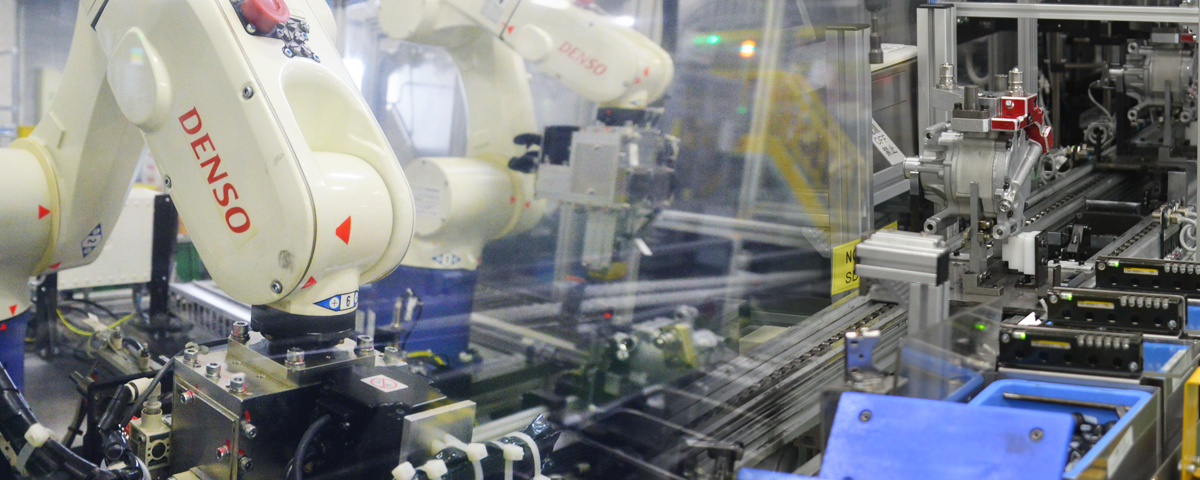 Our production lines, in which we take pride, evolve with our activities based
on the Toyota Production System (TPS)
and automation. We, the Production Department, incorporate PDCA
and pursue continuous improvement with mottos such as "zero loss in production," and "a comfortable work place for all."
We make use of highly reliable equipment with easy lines to operate and pursue failure-prevention measures at all times. This increases the quality and efficiency of the production line while at the same time making it worker-friendly. This kind of assembly factory should and always will be our goal.
> Preparation when launching new products
> Assembly and packaging
> Creating and maintaining standard production procedures
> Analysis of quality control data and improvement
> Maintenance of equipment and tools
> Receiving, in-house, and final inspection